How to Teach English Online for QKids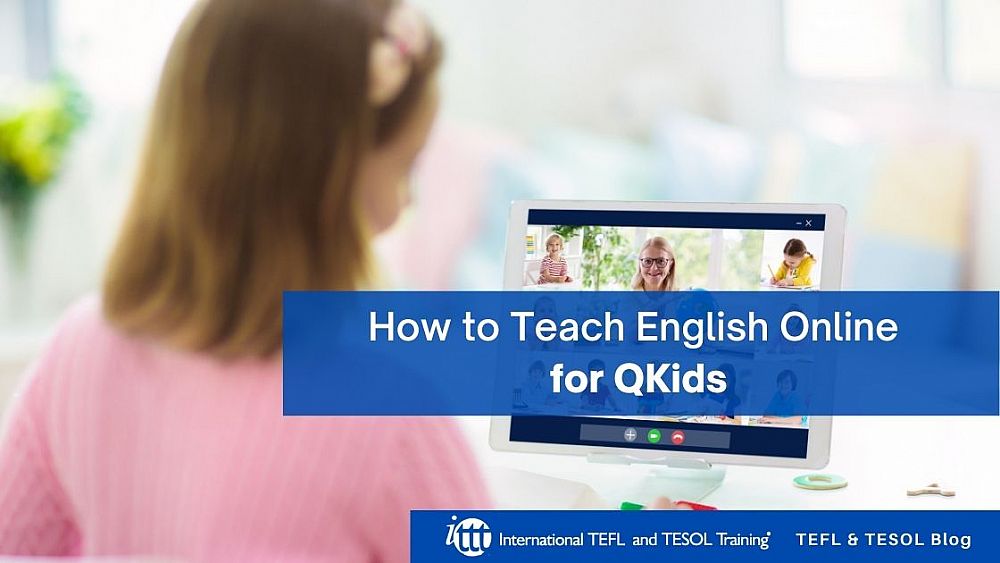 Let's be honest, Covid sucks. It uprooted us from our daily lives, and now working from home has become the growing platform for income. I thought I would hop on the homebound train and become a Teacher for QKids! If you want to learn more, read on, my friend! My name is Teacher Alina, and I will cover the following: What is QKids, requirements, pay/scheduling, my experience so far, and conclusion!
Table of Contents
Are you ready to teach English online?
Check out what our course grads say in our many video testimonials!
What is QKids?
Qkids is an Online Teaching platform based in China. QKids provides everything a teacher will need to run a successful classroom from engaging characters like Koby Koala and Momo Monkey to providing many different features to guide your students along. QKids also connects Teachers with over a million young learners between the ages of 4-12.
Requirements
So, how do you get into Qkids? The requirements are as follows:
Eligible to legally work in the U.S. or Canada
Bachelor's Degree
Computer with a webcam.
Headset with a mic
Have a good internet connection (wireless is okay, but they may ask you to use a wired connection.)
Teaching License or English Teaching Certificate (TEFL, TESOL, CELTA, ESL) required before lessons assigned.
If you are worried about the Teaching license, never fear! I got my TEFL Certificate from the International TEFL and TESOL training program. I chose to take the 120hr course. These courses teach you how to run a classroom and situations that may arise working with foreign students. It is extremely informative and will further guide you to becoming an online Teacher!
Pay and Scheduling
The pay is $8 a class or $16 an hour. Classes are 30mins long each with 10min breaks in between each class. There will be times where you will be given a standby class which means a teacher may or may not show up to teach their class. If they teach the class after all, you will get paid $4 just for waiting. If you end up teaching the class, you will get paid the full $8 for the class. There are many $1 bonuses you can receive every week, from perfect attendance to being upvoted by families.
Scheduling is based on your own availability within the time slots given. Morning classes are seven days a week that can run from 4:30 am - 8:00 am. On Fridays and Saturdays, you can teach morning classes along with Night classes. Night classes run from 7:30pm - 11:20pm. Your schedule will auto-populate every week, no need to find classes as they will be given to you. Qkids will also occasionally offer you extra time slots to increase your schedule.
My Experience so far
I absolutely love working for QKids. They are so flexible to my schedule, and I am able to work from home without a second job. My favorite part is the kids. They're all very smart and engaging, which makes the lessons that much more enjoyable. I recently had a student that was yelling at the end of class because he didn't want it to end! Unfortunately, you typically do not get the same students twice as it is randomized every time. The lessons are all given to you, but you can still add your own teaching flare to the class, from props to educational background pictures, to further engage your students.
Are you ready to teach English online?
It can be difficult to find the best for you, but I hope I have aided you in your journey to teaching from home! There are many options out there, but I have found Qkids to be the best fit for me. If you think this is something you would want to explore, feel free to use my referral code below, and do not hesitate to reach out if you have any other questions! Happy Teaching!
Apply now & get certified to teach english abroad!
Speak with an ITTT advisor today to put together your personal plan for teaching English abroad!
Send us an email or call us toll-free at 1-800-490-0531 to speak with an ITTT advisor today.
Related Articles:
Check out what our course grads say in our many video testimonials!
---
---