How to Engage Young ESL Learners in an Online Classroom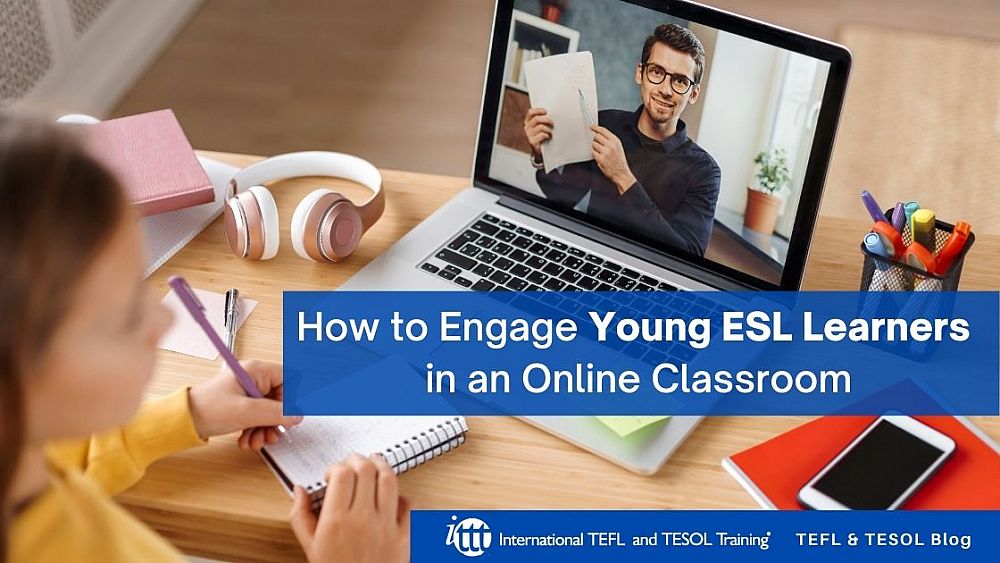 Shifting from a traditional classroom to a virtual setting can be daunting for teachers who do not have experience teaching online. This is especially the case if one has to keep young students engaged and motivated. What are the tricks to instill excitement and interest in preschoolers who do not have the intrinsic motivation to perform to achieve good grades? Their parents' primary desire is for them to speak like the native and one day go off to an internationally renowned US university or work for a foreign company. Young students are motivated by something else- a desire to have fun in a welcoming environment.
English learners are getting younger and younger
In the evolving ESL education market, the English teaching industry has experienced an exponential rise in the number of young students. Their parents are well aware of the advantages that strong English skills can provide, in the form of better employment and a brighter future. Governments are the main agents of this transformation, as English is becoming compulsory at primary and elementary levels worldwide. Educators who are interested in online ESL teaching need to learn the methods and strategies to teach English to young, and often preschool-aged, children.
Keeping young students engaged in an online class
If you are an aspiring ESL educator, ready to "hop onto" the English teaching wagon and travel into the digital language classroom, you need to have concrete ideas to motivate children. Young students need to be engaged; on the other hand, teachers need to find a balance between fun entertainment and purposeful yet interactive learning.
Prepare ahead of time
Teachers can prepare offline resources, such as Microsoft Powerpoint, to have images ready to use before the start of the class. Platforms like Zoom allow for sharing a whiteboard with students to be used in real-time, but it might be useful to prepare images/text to have content ready. Class sessions are usually one-on-one and last between 25-45 minutes, and it is important to deliver quality work in that short amount of time. Even though online TEFL companies provide curriculum and materials, adding additional props and brainstorming games can provide for a great online environment.
Methods to provide a fun learning experience
Puppets can help teachers teach vocabulary and grammar points in a refreshing, fun way. Having a variety of puppets and changing their voices produces a playful atmosphere, encouraging the student to participate in repeating words. Teachers can use a goofy voice or a high/low pitched voice, and studentscan repeat/respond, practicing their language skills. Puppets can be used for greetings and routines, acting out stories, or being a target for "boring" activities like teaching prepositions.
Flashcards and real objects make learning about letters, numbers, and colors more interesting.
Teachers can utilize a special treasure box to make vocabulary learning exciting and slowly reveal flashcards or objects one at a time for students to name and describe. Flashcards can be used for a Picture Prompt activity, and simple questions can be asked for student(s) to describe what they see.
It is very productive to incorporate songs, to turn vocabulary and grammar into a pleasant and memorable learning experience. Action songs and rhymes are fun for young learners to learn new phrases and vocabulary. Youtube is a great resource for ESL songs - Super Simple Songs or Fun Kids English are some examples.
Games are extremely effective with young learners, as learning happens without the children realizing it. Teachers can use Show and Tell, I Spy, Simon Says, or Scavenger Hunt to have children practice their speaking and listening skills. Children can also be involved in Spot the Difference activities. Powerpoint games can be used if you're using Zoom or Google Hangouts, and Games4Esl has many free games and templates for teaching online.
Rewarding young students is very important to enhance their learning experience and acknowledge the effort and progress. Digital stickers and emojis can be great extrinsic motivators, but there are easy ways to design other rewards like ice cream scoops, pizza slices, or toy cars. It is also important to use a lot of praise in the form of high-fives and thumbs-up along with motivating words of "Great Job!" accompanied by a big smile.
Conclusion: Engaging young learners online
In summary, it is undeniably challenging to create an engaging and fun virtual environment for young students. However, there are so many useful resources and technology tools online, and understanding the ways children learn while relying on digital resources can be very effective in designing fun, interactive lessons for young students. From puppets to songs and games, even young children can have a fun time learning English online in a virtual classroom.
Are you ready to teach English abroad or online?
Apply now & get certified to teach english abroad!
Speak with an ITTT advisor today to put together your personal plan for teaching English abroad!
Send us an email or call us toll-free at 1-800-490-0531 to speak with an ITTT advisor today.
Related Articles:
Check out what our course grads say in our many video testimonials!
---
---