TEFL Jobs in Turkey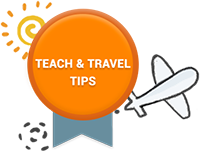 Opportunities to find a TEFL job in Turkey are as big as the country itself. Chances of employment are best in bigger cities and salaries are always sufficient for living a very comfortable lifestyle. Most opportunities are in private language institutes but you should bear in mind that a university degree is required to work anywhere in the country.
Types of TEFL Jobs in Turkey
Cost of living is very low in Turkey and the legal minimum wage for working here is approximately $450 US per month, with English teachers typically making about twice that amount. The middle class in Turkey is eager to learn English and students prefer being taught by native speakers.
The end result of this situation is that there are more TEFL job openings than there are certified English teachers. Sure there are many people looking to teach English but preference will almost always be given to those who hold a widely recognized TEFL/TESOL certificate such as that offered by TEFL International.
How to Find TEFL Jobs in Turkey
It is easier to find a job in a private language institute than it is in a Turkish primary school. Employment at a language school means working evenings and on the weekends, but you'll have your days to explore the city, laze around or to do whatever else you'd like.
A large number of English language schools can be found in Istanbul, Izmir and the capital of Ankara.
The majority of schools ask for a one-year commitment. If you have teaching experience along with an M.A. in TEFL, Education or Linguistics, you can even find a position teaching at a public university.
University positions are the cream of the crop when it comes to TEFL jobs in Turkey. They pay well and the competition for these positions is stiff. If you hold a degree but no TEFL certificate, your job prospects are much more limited in Turkey.
Good TEFL Jobs - Good TEFL Habits
Be sure to have answers to all questions regarding rates of pay, salary and other benefits. Find out if you'll have to travel to your lessons and if you get compensated and/or reimbursed for this time and expense. Ask about what kind of resources the school has for planning lessons and teaching materials, as well as what kind of administrative and collegial support you will have.
TEFL Courses in Ban Phe
TEFL Courses in Bangkok
TEFL Courses in Beijing
TEFL Courses in Calcutta
TEFL Courses in Cebu
TEFL Courses in Chiang Mai
TEFL Courses in Chongqing
TEFL Courses in Ho Chi Minh City
TEFL Courses in Hong Kong
TEFL Courses in Kathmandu
TEFL Courses in Koh Kong City
TEFL Courses in Moscow
TEFL Courses in Phuket
TEFL Courses in Siem Reap
TEFL Courses in Surabaya
TEFL Courses in Tokyo
TEFL Courses in Zhuhai
TEFL Courses in Seoul
1
2
3
>
Last ›

---