TEFL Jobs in Singapore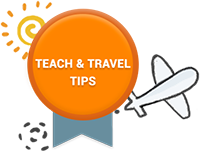 Singapore is a tropical city-state on the tip of the Malay Peninsula. Known as one of the economic "tigers" of Asia, the city is a prosperous, highly-developed country. Founded as a trading post in 1819 by Sir Stamford Raffles, Singapore continues to be an important part of the global economy with a market based on financial services, oil-refining and logistics. The city is a thoroughly modern metropolis with a well-developed infrastructure. People from all over the world have settled in Singapore over the years to work and do business. This multicultural history is reflected in the various areas in the city such as the Colonial District, Little India, the Arab Quarter and Chinatown.
The Colonial District is dotted with reminders of British colonial rule including the famous Raffles Hotel (home of the Singapore Sling cocktail), the Padang (a large playing field that is home to the Singapore Cricket Club) and St Andrew's Cathedral. Little India reflects the influence of the large Indian population on Singapore and their history in this city-state. It is a vibrant, colorful part of the city suffused with the scent of incense and spices and is a great place to eat out. The Arab Quarter was an area allotted to the Sultan Hussein Mohammed Shah by Sir Thomas Raffles and attracted Malay, Javan and Sumatran Muslims as well as Yemeni traders. The area is now a thriving shopping zone where you can buy Persian rugs, leather goods, jewelry and more. Chinatown represents the area assigned to Chinese immigrants during colonial times. Although there have been recent restoration efforts, many of the original buildings were destroyed during the development that came after independence.
If you are interested in living and teaching in Singapore and elsewhere in Southeast Asia, our Singapore TEFL course is a great place to start. There are dozens of private colleges, language schools, and tuition centres. With the right qualifications and a bit of perseverance, you can find a job that's right for you. Other countries in the region offer plenty of opportunities and demand for teachers is high in Thailand and Vietnam.
Our TEFL training center is in a building in the Central Business District and offers fantastic views of Marina Bay. Nestled amongst the surrounding skyscrapers you'll find churches, temples, restaurants and shops all situated on beautiful tree-lined roads. The city has plenty to see and do with a zoo and bird park plus numerous fascinating museums. There are a number of city tours available that make getting around and seeing everything easy. Nearby Boat and Clarke Quays are home to restaurants and bars and are great places for a night out. Sentosa Island is one of the main tourist destinations in Singapore and is home to Universal Studios Singapore. The island can be reached via the causeway or by cable car from Mount Faber; a fantastic way to see the city.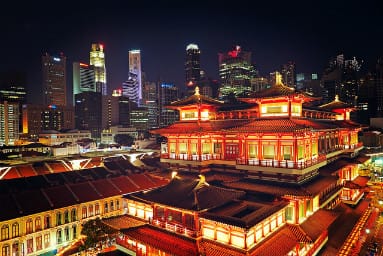 ITTT provides excellent training for those wanting to earn their TEFL certificate in Singapore. Once you have completed the course you will possess an internationally recognised TEFL certificate that will allow you to seek teaching jobs in Singapore and the rest of the world. Our training centre is ideally located for you to make the most of the job opportunities available in Southeast Asia.
TEFL Courses in Singapore

---