Check out our Special
Offer for this
course!
Make a deposit payment to secure your place on a course before the end of the month and qualify for a free advanced level online course. You can choose from the 50-hour young learners (CTEYL) or business English (CTBE) certificate courses or the 250-hour online diploma course.
Location / Thailand / Bangkok / School FAQ
Bangkok TEFL Course Faq | TEFL Courses Thailand
What are my payment options?

Expand

Course deposits must be paid to our administrative centre. Credit/debit card payments are the fastest and cheapest way to pay, but we also accept payments via Pay Pal and bank transfer. While there are no deadlines for a deposit, courses can fill up quickly and your seat will only be reserved after the deposit has been paid.

Once you make your deposit, you will receive an informational packet that provides detailed information about the course and Bangkok itself.

The balance of course fees is payable on the first day of class and can be made with a credit/debit card, cash or traveller's check. Fees are all-inclusive so you won't be asked to pay additional costs for course related materials or services. This also includes course moderation and accreditation fees, lifetime job assistance and all our basic services.

What are my accommodation options?

Expand

First off, you're free to reside anywhere you wish as we do not require you stay at any specific establishment for our course. We have made special arrangements with local apartments in our neighbourhood to provide our students with special monthly rates. These places are within walking distance of our training centre. All our recommendations have been specifically chosen to ensure they provide rooms and modern facilities that will enable you have a comfortable stay.

Our options range in price so you should find something that is suitable for your budget. Upon receipt of your course deposit we will send you our list of recommended accommodation with specific details for each option.

What travel documents will I need for Thailand?

Expand

You will need a passport that's still has at least 6 months validly before expiration.

As for entry into Thailand, you have two easy options (and other not as easy ones). The first is a Visa Exemption (VE). For visitors from most countries you will get a VE for 30 days. No paperwork is required and they're free. You just need to enter Thailand through an airport, which means a major port like Bangkok. (You won't get a 30 day VE if you come overland through a neighbouring country.)

VEs can be extended for an additional 30 days for a THB 1,900 fee.

Your other easy option is to enter Thailand on a 60 day Tourist Visa, which can be obtained from your local Thai embassy.

The advantage of a Tourist Visa over the VE approach is that a Tourist Visa can be changed into a visa that can be used for work. If you have a VE, you will eventually have to leave Thailand to secure the appropriate visa to work under.

* Please note visa information is subject to change at any time. Please contact your local Thai consulate or embassy for updated information and the latest requirements.

What is the course schedule?

Expand

From Monday to Friday, class begins at 10:00 a.m. when trainees learn classroom management, grammar, language and culture and other practical aspects of the course.

Lunch is from 1:00 p.m. to 2:00 p.m.

From 2:00 p.m. to 4:30 p.m. trainees prepare their lessons with the assistance of the instructors and then afterward in the afternoon or early evening - from either 4:30 p.m. to 6:00 p.m. or 6:00 p.m. to 8:00 p.m. they teach their lessons to Thai students.

Your observed class lessons are followed by immediate feedback from the instructors. You will not be teaching every afternoon, but you teach six to eight hours of observed teaching practice over the 4-week course.

On Friday, trainees are free after 1:00 p.m. and your weekend is also free.

This course is demanding. You will need to spend time after class and on weekends preparing teaching materials and completing various assignments.

What can I expect during teaching practice?

Expand

Our class lessons are typically delivered to students aged 12 years and older. These can vary from one-to-one tutoring sessions to classrooms of some twenty students. Lessons are based upon a real teaching curriculum and we use resources well known within the ELT industry. In general, Thai students are usually very friendly, but a bit shy. They can be keen and enthusiastic to learn English and our student teachers usually walk away with a very positive experience.

You will also have the opportunity to select and/or create your own teaching materials. You will have a lot of help in doing this and receive continuous input from your course trainer. You also get immediate feedback on your lesson after you deliver it. Your "practicum" will be assessed and documented. A satisfactory assessment is required to earn your TEFL/TESOL certificate.

Who can attend the TEFL course? Do I need to be native English speaker?

Expand

You need to be at least 18 years old to enrol in our course. There is no maximum age, but do keep in mind that some institutions – such as public schools – may not employ teachers beyond a certain age.

While you don't need to be a native speaker to attend, you do need to be fluent in English.

We define fluency as having at least a C1 level on the CEFR scale of language proficiency.

Is there a dress code?

Expand

Casual attire is allowed for all our in house training sessions.

That situation changes when you teach in front of real students. During you live teaching practice sessions, a conservative dress code is prescribed.

Men will need collared shirts, long trousers and dress shoes. A necktie is recommended. Women need to wear shirt tops that cover their shoulders. No visible tattoos or facial piercings are allowed.

We should note these "formal" dress codes are very similar to what you will encounter once you begin teaching at any educational institution.

What should I bring for course studies?

Expand

We will provide all course materials.

The only things you need to bring are a notebook and a pen.

Please feel free to bring your laptop and/or any internet device you have as we have free Wi-Fi on all floors of our training centre.

What documents do I need for finding employment after the course?

Expand

While not a requirement by all schools, it's a good idea to bring your degree, course transcripts and any other relevant qualifications particularly if they relate to teaching.

Originals are better than copies, but copies usually work in most situations. You may wish to have access to the originals, so they can be obtained without you having to go home to get them.

You will receive your original TEFL certificate from us upon successful completion of the course.

Do I need a degree to teach in Thailand?

Expand

Sometimes "Yes" and sometimes "No"

There are many different types of employers of English teachers in Thailand including universities, public and private schools, private tutoring schools and language institutes and private classes.

The Ministry of Education (MoE) does require foreign teachers to have degrees. Primary and secondary schools, both public and private, will require a bachelor's degree in any major and your TEFL certificate.

Having said that, there are many situations that don't fall under the MoE's jurisdiction. Teaching in one of Bangkok's thousands of language schools does not require a degree. That's a decision that will depend on the hiring authority.

Keep in mind that if you don't have a degree, your TEFL certification becomes even more important because it demonstrates that you have the necessary training to be effective in the classroom.
Apply Now!
---
Check out ITTT's Blog Posts
---
;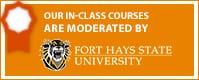 ---
Check out ITTT's Blog Posts
---
;