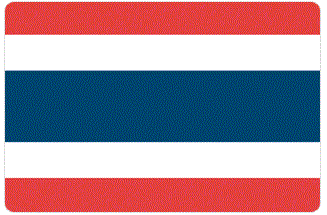 Capital city
Bangkok
Language
Thai
Currency
Baht
Typical TEFL teacher salary
30-35,000 baht/month (40-45,000 in and around Bangkok)
Major TEFL locations
Bangkok
Chiang Mai
Phuket
Hat Yai
The Country
There are literally hundreds of job opportunities for teaching English in Thailand right now — especially in Bangkok and the countryside, where there are far more jobs than there are teachers to fill them. With the help of our lifetime assistance finding employment, we'll not only help you find a job, we'll help you find a job that's right for you.
Throughout Thailand, a qualified TEFL teacher will have no problems securing a job. In most other parts of the country, the prospects are strong as well. All state schools aim to employ at least one native English language teacher so the demand for teachers is massive. Teachers here are highly respected by their Thai students. Thailand is one of the most attractive countries in Southeast Asia in which to work, but because of this, many unqualified teachers try to set up shop here. TEFL qualified English teachers will find work very easily. Other countries offer better pay but no other country offers a better experience.
The minimal requirements for most positions teaching English in primary and secondary schools as well as language schools are a university degree and a TEFL certificate such as that offered by TEFL International. Having said that, there are many teachers working in Thailand without a university degree, so all is not lost if you don't have a degree and a TEFL/TESOL certificate such as that offered by ITTT and TEFL International will go far in a job search. Work-related experience can help you to earn a higher salary, but is usually not a requirement.
Thailand offers a wealth of culture, interesting things to see and do. These factors, together with respectful students and the ease of finding work, has made Thailand one of the most popular destinations for newly qualified teachers.
TEFL Courses in Phuket
Sample Job offer for Teaching English in Thailand