Check out our Special
Offer for this
course!
Make a deposit payment to secure your place on a course before the end of the month and qualify for a free advanced level online course. You can choose from the 50-hour young learners (CTEYL) or business English (CTBE) certificate courses or the 250-hour online diploma course.
Location / Korea / Seoul / School FAQ
Seoul TEFL Course Faq | TEFL Courses Korea
What is an average program day like?

Expand

Class time is generally 9:00 a.m. to 4:00 p.m., with mid-morning and afternoon breaks and a lunch break. For approximately two weeks, you will be preparing to teach, learning all of the things you need to know in order to be successful in the classroom and preparing and teaching practice classes with real students.

How many students on average are in the program each month?

Expand

The maximum number of students in our center is 8 in a class.

What are the teaching practice students and classes like?

Expand

We invite local adult students to the trainees' teaching practice. The majority of the students will be Korean but we also have a mix of nationalities who take classes at the centre. Students are very keen and enthusiastic and because we don't charge them to attend, all students come to classes purely because they want to!

What are the accommodations like? Where are they located?

Expand

We will provide the applicants with a list of accommodations located near our training center. The accommodation choices can be a simple shared room for backpackers, pension houses, mid-level hotels to expensive ones that suit your tastes. These are very accessible, within walking distance or a 10-minute Subway ride from the center.

Can I bring my laptop?

Expand

Yes, you can. But for your convenience, you may use the computers with Internet access in our computer labs/teacher's room for lesson planning and doing assignments.

What is the TEFL job market in Korea like? Will I have trouble getting a job?

Expand

The TEFL job market in Korea is well-established and many large language academies have been around for more than 40 years. Learning English is still considered essential by many Koreans therefore finding an EFL teaching job here is very feasible. Seoul is by far the biggest market for adult language teaching followed by Busan. Young learner academies can be found across the country and there are government funded programs for rural areas and all can provide visa sponsorship (E-2). We will provide you with resources as to how you can apply for jobs and schedule interviews.

When do I need to start looking for work? Where do I start?

Expand

We suggest you begin setting up interviews and sending resumes in the second week of the course as a job offer with visa sponsorship will require a short visit to Japan to collect the work visa.

What will TEFL International do to help me secure employment?

Expand

We can help you with resume and interview preparation. We provide job placement assistance, but please note that TEFL International doesn't 'guarantee' its graduates employment as such. This job placement assistance program is an integral part of the course and is available for as long as you may require it.

What is an average salary for a TEFL teacher in Korea?

Expand

The average salary starts at 2.5 million Korean Won ($2300 after deductions and rent) which can rise according to number of classes, type of class and choosing to teach weekends. Of course, it may not be the same in every school and this varies depending on what type of school or company you work for.

Do most schools provide accommodation for their teachers?

Expand

There are two channels for accommodation usually in Korea. Junior/young learner academies usually offer a free studio apartment as part of the contract. Adult academies usually offer housing assistance; a housing manager will help you find an apartment near your school and the academy will provide the housing deposit, furniture and in some cases a housing allowance.

How many of the TEFL graduates actually find work?

Expand

Most of our course graduates who have wanted to work have been able to secure teaching positions and most have successfully done this. The majority of academies in Korea hire year round.

HDo schools provide work permits?

Expand

It is a legal requirement in Korea to have a teaching work visa (E-2) and you should bring the appropriate documents with you. The cost of a visa run will be met by the academy except for the visa fee of approx. $50-240 depending on nationality.

What is a typical teaching position like?

Expand

Of course, it varies from school to school, but you may be expected to teach a variety of courses, ranging from children to business professionals at all levels, in groups or in private sessions.

Can I return to my own country and teach with my certificate?

Expand

Yes, it's possible though the requirements for working in ESL or TEFL in many western countries are different and sometimes need graduate education in ESL or TEFL. Many private academies accept the TEFL certificate plus some teaching experience.

What are the average housing and living expenses in Korea?

Expand

Most academies will help you to find your own apartment close to the school you will be working in although you will always have the option to find your own or share an apartment if you prefer. The average rent in Seoul is $620 per month but this will vary according to area and apartment type. Transport, food, eating out and clothes etc tend to be somewhat cheaper than other developed countries. For example Seoul is on average 20% cheaper than Tokyo, 40% cheaper than London and 70% cheaper than New York!

What if I get sick in Seoul? Are there western-standard medical facilities?

Expand

If you find yourself requiring medical attention, all major cities in Korea have a number of very good hospitals and clinics with well-educated, helpful doctors. Korea is a major medical tourism destination and standards are extremely high.

If there is any serious injury, please inform the Course Director or one of the staff and transportation will be provided to the nearest hospital for treatment.

What's the public transportation system like?

Expand

Bus, subway and taxis are the main forms of local transportation and will take you all over the city. All public transport in Seoul is clean, efficient and safe. It is easiest to purchase a T-Money card in most convenience stores which can be used on all transport including taxis – you can easily recharge these in the stores or at any subway station. All taxis are equipped with a meter and GPS and are very reasonable. There is also an emergency number (120) displayed in the taxis should you need an English interpreter.

What documents do I need to bring to Korea to work?

Expand

Of course, you need your passport. When you secure work you will be asked to provide apostilled and notarized/authenticated copies of your college degrees and a criminal background check from your home country (within 6 months validity). These documents are mandatory to get the visa and the alien card without which you cannot work. E-2 visas to teach English in Korea are only available to citizens of the US, UK, Canada, Australia, New Zealand, Ireland, and South Africa.

What's the climate like? What kind of clothing will I need to bring?

Expand

Korea has four distinct seasons. The spring and autumn are warm and very pleasant. Summer is hot and humid and winter can be very cold. Clothes are generally inexpensive, so you may want to travel fairly light. There are clothes shops and markets for every budget and fashion is serious business.

Appearance is very important in Korea, and as a trainee you are expected to present a clean and professional appearance. All trainees should dress in acceptable business attire, and also recognize that one's personal hygiene is very important.
Apply Now!
---
Check out ITTT's Blog Posts
---
;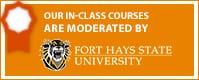 ---
Check out ITTT's Blog Posts
---
;