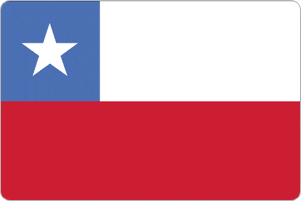 Capital city
Santiago
Language
Spanish
Currency
Peso
Typical TEFL teacher salary
US$ 500
Major TEFL locations
Santiago
Punta Arenas
The Country
Wherever you wish to work in the world, completion of one of our courses will give you access to job search assistance, be it for Chile or any other country.
Chile has a relatively strong economy compared to other South American countries and the growth in jobs has matched this economic growth. There is a thriving market for jobs teaching business English and an increasing demand for teachers of young learners. There are many private language schools, particularly in the capital city of Santiago, and certified English teachers should have little problem finding suitable employment.
To find a job teaching English in Chile, it is best to contact schools ahead of your arrival. Schools advertise positions on all major TEFL job boards but you should also take a proactive approach and contact schools directly. There are good sources of contact details such as language school directories, business directories and national newspapers — written in both English and Spanish. Keep a record of which schools you have applied to and send follow-ups. Demand for English teachers is dynamic and fluctuates week to week, and sometimes day to day. Emphasize your international experience, education, and your TEFL training experience.
Once a school has shown an interest in you, they will usually request an interview either in person or by telephone. If they offer you the job, you will usually have a few days to reply. Schools like prompt replies to job offers, so you need to decide quickly. Schools are obliged to offer you a contract, which is necessary to obtain a work visa. If you are hired without a contract, you will have to leave the country every three months to gain another 3-month tourist visa. Bureaucracy runs quite slow in Chile so obtaining paperwork can take some time. Schools are well versed in how to prolong your visa. Most schools run their own in-house training, but this is usually forfeited for those who have undertaken a 4-week TEFL course, or a 100-hour online training course.
Class sizes vary from one to twelve students. Your teaching schedule can be quite varied with early morning and late afternoon/early evening classes. This leaves afternoons free for lesson planning, private lessons, or other recreational activities.
Sample Job offer for Teaching English in Chile