Although Switzerland has four official languages, including French, Italian and Romansh, the most widely spoken is German which is the first language of around two thirds of the population.
While there are many similarities between Swiss and standard German, it is worth noting that they are also quite distinct.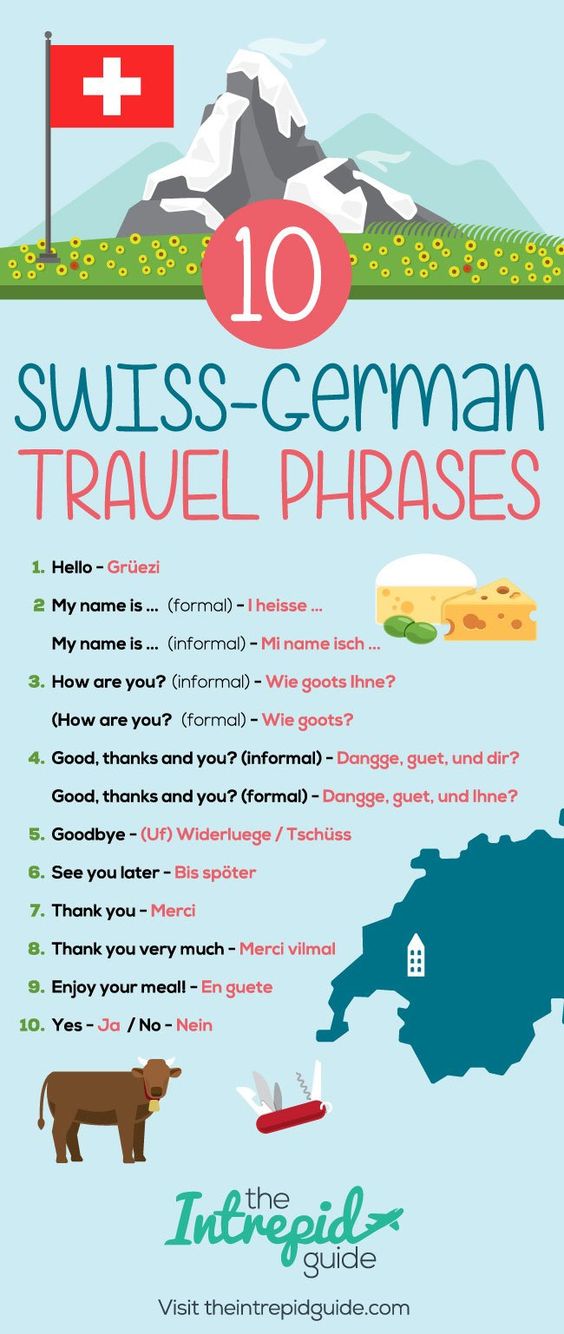 Whether you are planning a short visit or something a bit more long-term, you are likely to find yourself in German speaking areas at sometime.
These basic words and phrases should provide an insight into the language and a good starting point for beginners.
SOURCE: www . theintrepidguide . com/things-to-do-in-zurich/# . WRzjyLwrJR0