Cinco de Mayo is a celebration of the Mexican militia's upset victory over the French expeditionary forces of Napoleon III at the Battle of Puebla on May 5, 1862.
The English and Spanish withdrew but the French fought to establish a monarchy in Mexico. Today, Cinco de Mayo is celebrated mostly in the US and Mexico, especially in the town of Puebla.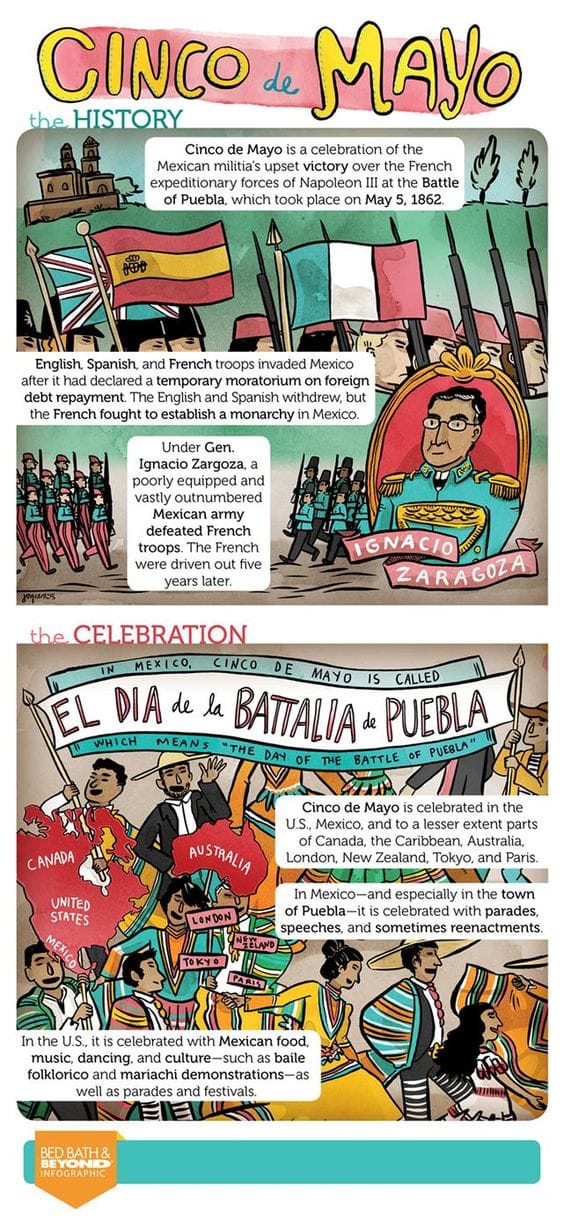 At the time, English, Spanish and French troops invaded Mexico after it declared a temporary moratorium on foreign debt repayment.
On May 5th, there are countless parades, speeches and sometimes also reenactments.
SOURCE: blog . bedbathandbeyond . com/bbb-infographic/the-history-of-cinco-de-mayo/