If you choose to teach English abroad in South Korea, it is very unlikely that anything bad will happen during your stay. However, in case of an emergency, you should know who to call.
To reach the government call center, dial 110. You can ask about things like bills, fines, civil complaints, as well as receive counseling for youth or senior citizens.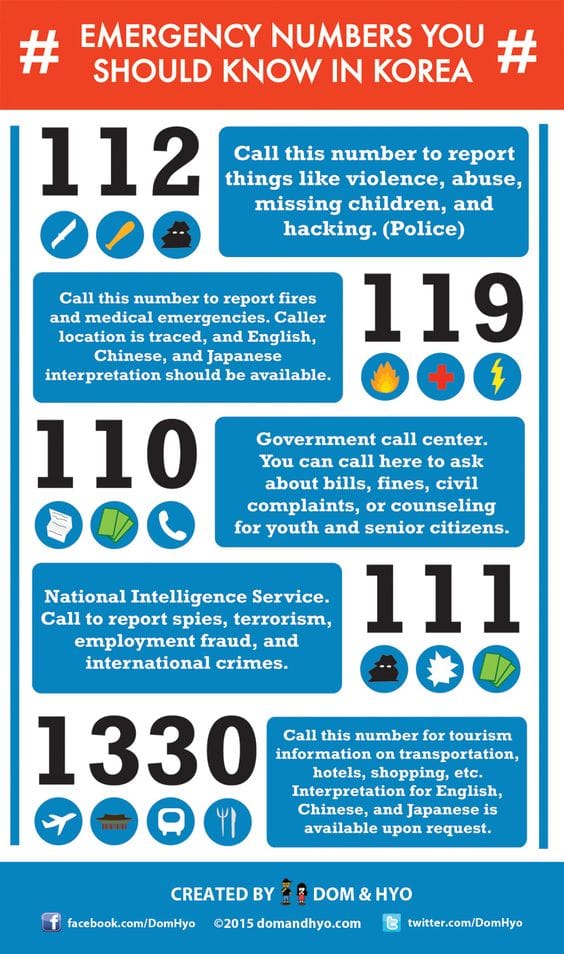 You should dial 112 to report violence, abuse, missing persons, and hacking, while 119 is used for medical emergencies. Your calling location is tracked and they also have English, Chinese and Japanese interpreters available.
To report terrorism, spies, employment fraud and international crimes, dial 111. For tourism information on public transport, shopping, hotels and interpretation in English, Chinese, and Japanese call 1330.
SOURCE: domandhyo . com/2015/04/emergency-numbers-you-should-know-in-korea . html