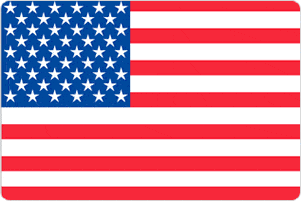 Capital city
Washington, DC
Language
English
Currency
US Dollar
Typical TEFL teacher salary
US$ 30 per hour
Major TEFL locations
New York City
Los Angeles
Seattle
Miami
San Diego
Chicago
The Country
There is an increasing demand for teaching English in the USA, with an emphasis on ESL (English as a Second Language). Most universities and colleges in all major cities have an English language program, as do a wide selection of government and charitable organizations. Along with this, many cities also have language schools set up, especially in California and other southern locations. Regardless of where you'd like to work, our lifetime assistance finding jobs will help you identify potential employers, walk you through the application process, advise you on interviewing and much, much more.
Most of the positions are reserved for US citizens, and non-US citizens may find it difficult to obtain a job unless they have a green card. A large number of the positions are part-time and may require a teaching degree and/or extensive experience in the field.
ESL positions have been the most difficult teaching positions nationwide to fill. At the same time, the number of students with a desire to learn English is continually increasing. There are a number of volunteer programs set up around the country whose qualification requirements are not as extensive. Obtaining one of these jobs can allow you to help others in need, while at the same time allowing you to gain some more experience and increase your chances of finding a paid position.
One thing to keep in mind is that since English is the main language of the United States, the availability of resources is limitless. This will facilitate your work and is extremely beneficial, but may also increase your class preparation time and requires more attention. Being surrounded by the English language on a daily basis and understanding the American culture will help you to understand what the students should learn, and what they will also want to learn.
TEFL Courses in New York City
Sample Job offer for Teaching English in USA