Major holidays in South Korea vary quite a bit from common holidays back home. The year starts off with Seollal celebrating the Lunar New Year.
To mark the holiday there are many parades and festivals held at temples throughout the country. Chuseok is the Korean harvest festival which is celebrated in September or October according to the lunar calendar.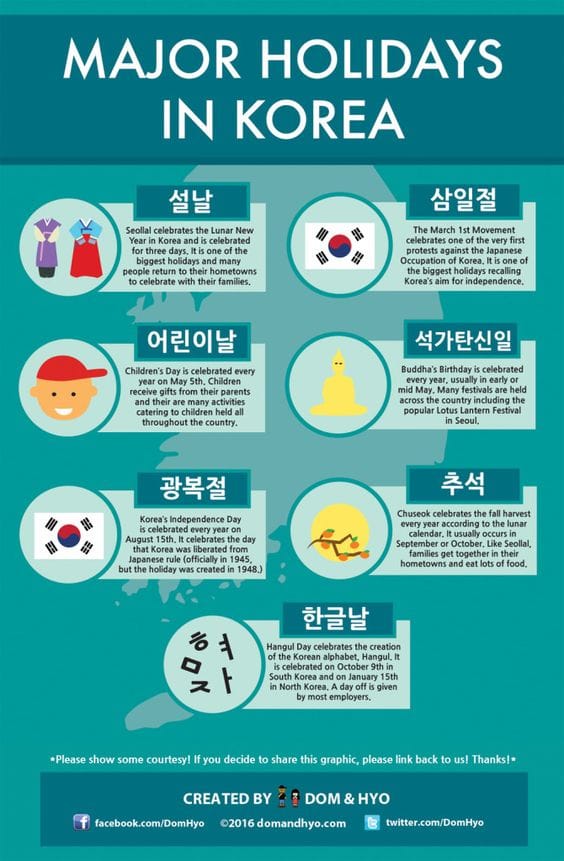 It lasts three days and is usually celebrated in January or February depending on the lunar calendar. One of the most important holidays of the year is Buddha's Birthday which is celebrated in the middle of May.
Check out this list of holidays to see what other national celebrations you will get to enjoy during your stay in South Korea.
SOURCE: domandhyo . com/2016/03/life-in-korea-major-korean-holidays . html