TEFL Jobs in Venezuela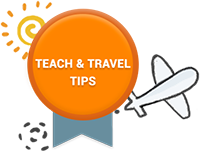 As a result of recent improvements in economic and political situations, TEFL job prospects in Venezuela have also improved. Inflation and unemployment have dropped significantly and this means more people are looking to improve their English skills yet again.
Most Venezuelans learn English in primary school but as the economic situation gets better within the country, so does the demand to learn business English.
Most TEFL jobs in Venezuela will be found in cities like Maracaibo and Valencia. Each is an important center of industry and commerce—as well as close to idyllic Caribbean beaches. In relation to local conditions, you'll earn a good salary as well.
TEFL Courses in Buenos Aires
TEFL Courses in Cusco
TEFL Courses in La Antigua
TEFL Courses in Manuel Antonio
TEFL Courses in Natal
1
2
>

---