TEFL Jobs in Thailand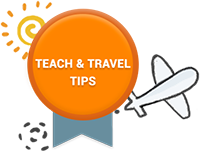 TEFL Courses in Bangkok
TEFL Courses in Chiang Mai
TEFL Courses in Phuket
Demand for certified TEFL teachers in Thailand is almost infinite and if you hold a degree, positions are virtually guaranteed.
Bangkok and much of the surrounding area have more positions available than there are teachers to fill them. While work at a school under the Thai Ministry of Education will require a degree, jobs for those without degrees can be found in language schools and in private corporations. Some schools in rural areas of this beautiful country are exempt from this so if a real cultural experience is what you're after, this is a great option for those without degrees.
Coming in just behind the king of Thailand and monks, teachers throughout the kingdom hold a tremendous amount of respect.
Thailand is one of the most popular countries for work in a TEFL job. Salaries are high compared to local standards and you can keep the cost of living very low if you choose to. After a bit of experience and the higher wages that accompany it, you can begin to even save some of your hard-earned cash.
TEFL Job in Thailand
As mentioned above, work at a school under the Thailand's Ministry of Education will require a degree, jobs for those without degrees can be found in language schools and in private corporations. With or without a degree, a quick scan of jobs in Thailand will tell you that employers are looking for teachers with well recognized TEFL certificates such as that offered by TEFL International.
Jobs are typically contracted for one year and you will need to bring your original university diploma as well as official university transcripts with you when applying for government school jobs. Some may ask for criminal background checks and a medical check-up.
TEFL Salaries in Thailand
Starting salaries for TEFL jobs in schools are usually around 30,000 THB per month. It is a bit easier to get a job before the beginning of the school year in May and in between terms during October, but jobs are usually available year round. School jobs usually entail 18-24 contact hours per week and often have numerous paid holidays.
Types of TEFL Jobs in Thailand
Foreign teachers can work in government and private schools. Here you'll need a degree and you'll be expected to work standard hours Monday through Friday. These jobs will require a contract and will sometimes ask that you work a weekend English camp or two during the year. These jobs are typically EFL jobs but you can find positions teaching Science, Math, PE and Art.
TEFL jobs at language schools are plentiful and pay an hourly rate. Your schedule will be more sporadic and subject to frequent change. You will often have to travel to your on-site classrooms but sometimes drivers are provided by the language school. But don't expect to get much help with obtaining a work permit until you've worked with the school for a while and proven that you're committed to the post.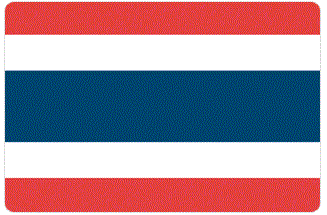 Most people begin their TEFL job search once they get to Thailand. Thai employers will usually want to see you before offering you a position and expectation of dress and appearance are the same as they are in the West.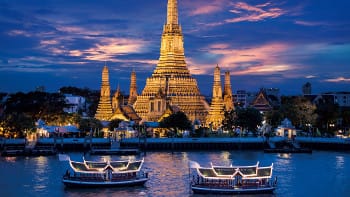 While considering a job offer, be sure to have answers to all questions regarding rates of pay, salary and other benefits. Find out if you'll have to travel to your lessons and if you get compensated and/or reimbursed for this time and expense. Ask about what kind of resources the school has for planning lessons and teaching materials, as well as what kind of administrative and collegial support you will have. This will help you avoid any unpleasant surprises after agreeing to take the position. Also, be sure to get all details confirming benefits written in your contract.
TEFL Courses in Ban Phe
TEFL Courses in Bangkok
TEFL Courses in Chiang Mai
TEFL Courses in Phuket
1
2
3
>
Last ›

---