TEFL Jobs in Spain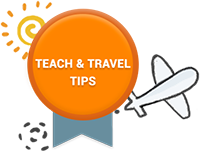 TEFL Courses in Granada
TEFL Courses in Malaga
TEFL Courses in Seville
If you're looking for a TEFL job in Europe, Spain is one of your best bets. Demand for TEFL certified teachers is as high as you're going to find on the entire continent. Added to this, Spain's climate, culture and people make living here exceptionally enjoyable.
Whether you want to teach young learners or business English, Spain's cities literally have thousands of private language schools. Just about the only potential down side to teaching in Spain is that non-EU citizens, Americans and Canadians may have to look harder to find employment. The good news is that it's nowhere near impossible to find work. With due diligence and patience, nearly any TEFL certified teacher can find an EFL job.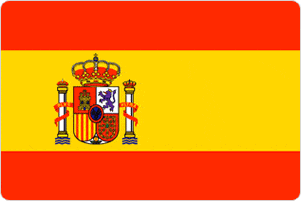 Like any country, it's best to be applying for jobs in-person. The vast majority of employers will want to meet you face-to-face and perhaps even observe a practice lesion before offering you a job.
It's best to identify the city in which you'd like to work, get there as soon as possible and hit the pavement, ready for employment. Larger cities of course represent a larger pool of employment options, but jobs in smaller cities might be easier to come by as few people are looking for work there.
If you haven't earned your TEFL certificate, we have training centers throughout Spain. This represents the perfect opportunity to gain the skills you need to become a great teacher, while networking with teachers, students and school administrators. Our centers are well connected with schools in their respective regions so we're always able to put you in contact with potential employers.
Decide what your preferred location to live and work in Spain is and then go there. The larger cities do have more TEFL jobs available for English teachers, but this is balanced out by the fact they are usually more popular destinations, and therefore the competition is tighter.
If you think you want to teach in Spain and have not earned your TEFL certificate yet, consider taking your TEFL course here. Our TEFL International schools in Spain are well connected and can give you a lot of inside information and advice to help you along the way to finding a good teaching position.
TEFL jobs normally pay on a monthly basis. The academic school year starts around October, so the best time to be looking for work is in August or certainly by September, although many schools will still be recruiting at the last minute. These dates are for government schools so you should bear in mind that private language institutions will hire year round.
Questions to ask TEFL schools in Spain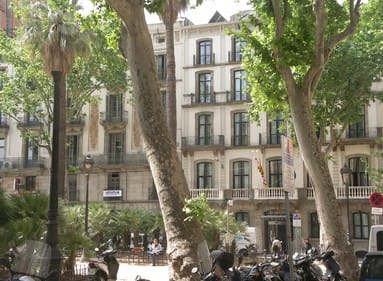 While considering a job offer, be sure to have answers to all questions regarding rates of pay, salary and other benefits. Find out if you'll have to travel to your lessons and if you get compensated and/or reimbursed for this time and expense. Ask about what kind of resources the school has for planning lessons and teaching materials, as well as what kind of administrative and collegial support you will have. This will help you avoid any unpleasant surprises after agreeing to take the position. Also, be sure to get all details confirming benefits written in your contract.
TEFL Courses in Barcelona
TEFL Courses in Granada
TEFL Courses in Malaga
TEFL Courses in Seville
1
2
3
>
Last ›

---