TEFL Jobs in Russia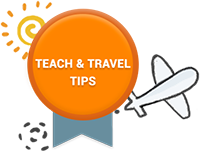 General Information
There are 14 Former Soviet Republics (FSR) and each one is worthy of a TESOL teacher's consideration. Kazakhstan offers wonderful opportunities. Azerbaijan and Uzbekistan are also turning out to be very good countries in which TESOL teachers can find jobs. Georgia, described variously as a part of Europe, Central Asia, and the Middle East, has an incredible array of teaching options--not to mention fantastic food. Belarus is even making an entrance into the scene and might be a wonderful option for any nature lovers as the country is still full of wide open spaces.
Everything from tourism to commerce drives demand and natives who want to make the most of this free market recognize that English language skills are a must for maximizing their potential. Major capitals are now teeming with foreigners, and many TESOL teachers fall in love with the great ancient cities. The attraction for many professional TESOL teachers is the great salaries being offered by corporations related to the Caspian oil boom. This is transforming places like the Azerbaijani capital Baku. Sometimes, these compare favorably with the salaries offered by the oil-rich states of the Middle East.
Teaching
The market in the region is maturing but it is still possible to walk into a job simply because you are a native-English speaker and you have a recognized TESOL certificate such as that offered by TEFL International. However, the better jobs will obviously call for better qualifications. Many volunteer organizations are at work in Russia and the new republics and they may have programs worth checking out for those who are simply interested in a life experience.
Outside of the official education system, there is a growing number of language institutes. These tend to look for well-presented, confident candidates.
Another thing to be aware of is that many companies run in-house English language training, and these tend to be the better paid, more stable and reliable TESOL positions. In addition to this, for those who do not wish to commit themselves to a full academic year, language summer camps are very common, and represent a fulfilling way of experiencing any one of these countries without having to commit yourself to a long stay.
Because of the huge variety of standards in education you can expect a varied student body. Some will have very poor language skills while other will speak English rather well.
Visas and Regulations
The visa situation with all the republics is somewhat relaxed and will change from country to country. One should enquire with the relevant consulate in your home country, and at the same time make it clear that you wish to go and teach there.
Your visa requirements and entitlements will depend on what your country of origin has fixed up with the host country. You'll also want to think about what you have to do to renew your visa.
Getting a Job
The educational press continues to advertise jobs in these countries. In addition to this, there are a number of organizations that recruit directly into Eastern Europe.
Those organizations more orientated to North Americans include: Bridges for Education (www.bridges4edu.org) and the Central European Teaching Program (CETP) (www.ticon.net/cetp/).
You may also wish to consider getting a job on the spot. This gives you the opportunity to see the school campus, negotiate a salary, see the students, ask about timetables, teaching materials, hours and, possible accommodation. This will mean knocking on doors, so you'll need originals of your educational certificates, and an error-free, well-presented resume. Local directories list universities, schools and language institutes and they are willing to interview candidates on short notice. Certified, organized and enthusiastic teachers are in short supply. If you do well in the interview, you'll almost certainly have a job.
TEFL Courses in Ban Phe
TEFL Courses in Bangkok
TEFL Courses in Beijing
TEFL Courses in Calcutta
TEFL Courses in Cebu
TEFL Courses in Chiang Mai
TEFL Courses in Chongqing
TEFL Courses in Ho Chi Minh City
TEFL Courses in Hong Kong
TEFL Courses in Kathmandu
TEFL Courses in Koh Kong City
TEFL Courses in Phuket
TEFL Courses in Siem Reap
TEFL Courses in Surabaya
TEFL Courses in Tokyo
TEFL Courses in Zhuhai
TEFL Courses in Seoul
1
2
3
>
Last ›

---