TEFL Jobs in Poland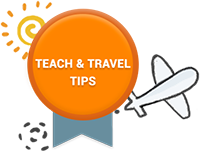 Demand for TEFL jobs in Poland has been on the rise in recent years. Along with Italy and Spain, Poland represents the best and brightest job prospects in Western Europe.
TELF jobs in Poland are offered at state schools, universities, large corporations and private language centers. Pay in Poland affords you a nice life style compared to local standards and with a bit of extra tuition, you should be able to save some money each and every month.
How to Find TEFL Jobs in Poland
TEFL jobs in Poland can found advertised on the internet through the various TEFL related web sites year round.
Most TEFL jobs in Poland are in the larger cities. Since joining the EU in 2004, the call for English teachers in Poland has risen dramatically. Armed with your TEFL certificate from TEFL International, you should have very little difficulty finding a TEFL job in Poland.
Turnover at language schools can be fairly high and they often find themselves suddenly short of certified teachers. Contact information is easily found on internet language school and business directories and by doing searches for English language schools in Poland. You should identify a specific city in which you'd like to work and start your search there.
It's best to email your up-to-date resume along with a cover letter and follow that up with a phone call. A university degree and a well recognized TEFL certificate, such as that offered at TEFL International, are most often necessary to secure a position.
When to find a TEFL Job in Poland
Poland's academic year is held from September to June and most TEFL job contracts are annual. Polish students are generally friendly and motivated, while teachers are given a high degree of respect. Most language schools here will provide you with a year-long curriculum that is broken down into terms.
Some TEFL Job questions to ask
While considering a job offer, be sure to have answers to all questions regarding rates of pay, salary and other benefits. Find out if you'll have to travel to your lessons and if you get compensated and/or reimbursed for this time and expense. Ask about what kind of resources the school has for planning lessons and teaching materials, as well as what kind of administrative and collegial support you will have. This will help you avoid any unpleasant surprises after agreeing to take the position. Also, be sure to get all details confirming benefits written in your contract.
TEFL Courses in Athens
TEFL Courses in Barcelona
TEFL Courses in Brittany
TEFL Courses in Bundoran
TEFL Courses in Corinth
TEFL Courses in Florence
TEFL Courses in Granada
TEFL Courses in Leipzig
TEFL Courses in Limerick
TEFL Courses in London
TEFL Courses in Malaga
TEFL Courses in Paris
TEFL Courses in Prague
TEFL Courses in Rome
TEFL Courses in Santorini
TEFL Courses in Seville
1
2
3
>
Last ›

---