TEFL Jobs in Greece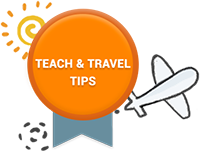 TEFL Courses in Corinth
TEFL Courses in Santorini
Despite current economic conditions in Greece, many believe this actually benefits the EFL teachers' community because many Greek students are now turning to English to help secure a brighter future.
Most TEFL jobs in Greece will be found in private language schools. There you might be teaching younger learners or sometimes adults who want to learn business English. You can expect smaller class sizes and many opportunities for private lesson work.
Salaries in Greece will appear to be quite low but this is offset by the low cost of living here, so you don't need much to get by with. If you have a university degree, a TEFL International issued TEFL/TESOL certificate and an EU passport, you should be able to find work without too many problems. If you're not an EU citizen, you'll need to work a bit harder to find work but it's not impossible.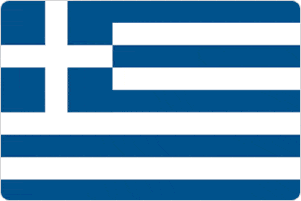 All language schools in Greece are organized and regulated through a single association of school owners known as PALSO, so it's best to research and contact them before you come. There's a very good chance you could line up a job before you arrive.
PALSO can tell you about TEFL job openings and will even forward your resume to schools that need teachers. TEFL jobs are frequently advertised on the internet and in newspapers. The high season for hiring runs from August to October.
If you haven't secured a position before coming to Greece, you can still find a TEFL job. Be sure to look your best, have your error-free resume in hand and perhaps even be ready to teach a demonstration lesson—don't worry, we can help you with that too.
TEFL Job Requirements
Once you've landed your TEFL job, you will need a work permit, a residence permit and a teaching permit to teach legally. This process can often take extended periods of time but your employer should help you along the way.
Working Conditions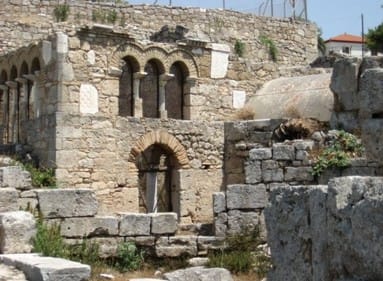 Salary and working conditions will vary from school to school. While considering a job offer, be sure to have answers to all questions regarding rates of pay, salary and other benefits. Find out if you'll have to travel to your lessons and if you get compensated and/or reimbursed for this time and expense. Ask about what kind of resources the school has for planning lessons and teaching materials, as well as what kind of administrative and collegial support you will have. This will help you avoid any unpleasant surprises after agreeing to take the position. Also, be sure to get all details confirming benefits written in your contract.
TEFL Courses in Athens
TEFL Courses in Corinth
TEFL Courses in Santorini
1
2
3
>

---