TEFL Jobs in Costa Rica
TEFL Courses in Manuel Antonio

As with most other parts of the world, learning English is seen as a way to get a good job or a promotion and a larger salary in Costa Rica. Due to this, there are many language schools in Costa Rica offering different kinds of English courses all year round. This is true in practically every city and reasonably sized town. Of course this means that there are a lot of TEFL jobs available in Costa Rica.
Costa Rica is a wonderful country in which to live and its culture is amazing. Teaching English in this country will give you a great opportunity to really explore everything it has to offer.
When to find a TEFL Job in Costa Rica
Most schools in Costa Rica recruit between May and September. During that time of year, demand for English teachers is quite high, with more TEFL jobs than there are teachers to fill them. If you arrive at a different time of the year, there are still positions available year round - just not as many.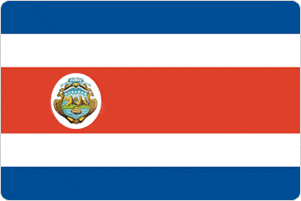 Provided you have a well recognized TEFL certificate such as that offered at TEFL International, and you present yourself in a professional manner, you should be able to land a TEFL job in Costa Rica.
Most of the EFL jobs are in the bigger cities such as the capital, San Jose. However, teaching in a big noisy city may not be everyone's idea of a good location. If that is the case, you should try to find a TEFL job at one of the several schools to be found in beach cities or smaller towns in the country. Competition for these EFL jobs is rather stiff but with some perseverance, they can be found. Of course you may have to put in more effort and wait longer to find one of these more sought after positions.
Like any country, it's best to be applying for jobs in-person. The vast majority of employers in Costa Rica will want to meet you face-to-face and perhaps even observe a practice lesson before offering you a job.
It's best to identify the city in which you'd like to work, get there as soon as possible and hit the pavement, ready for employment. Larger cities of course represent a larger pool of employment options, but jobs in smaller cities might be easier to come by as few people are looking for work there.
Questions to Ask your Employer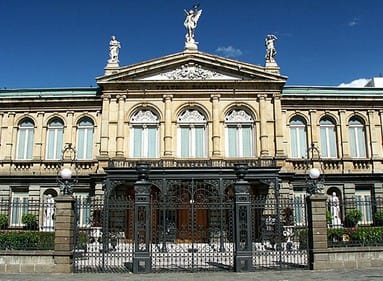 While considering a job offer, be sure to have answers to all questions regarding rates of pay, salary and other benefits. Find out if you'll have to travel to your lessons and if you get compensated and/or reimbursed for this time and expense. Ask about what kind of resources the school has for planning lessons and teaching materials, as well as what kind of administrative and collegial support you will have. This will help you avoid any unpleasant surprises after agreeing to take the position. Also, be sure to get all details confirming benefits written in your contract.
TEFL Courses in Manuel Antonio
1
2
3
>
Last ›

---