TEFL Jobs in China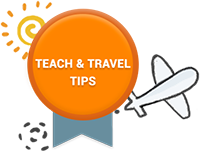 TEFL Courses in Chongqing
TEFL Courses in Zhuhai
If you are looking for a guaranteed TEFL job, China is as close as you can get to it. In fact, China's market is as hot as you will find anywhere in the world and that is unlikely to change in the coming years. When it comes to China, it is less about finding a job and more about finding the right job to suit your individual tastes and needs.
About TEFL Jobs in China
ITTT recommends Reach To Teach Recruiting for teaching positions in China. They work with private schools, international schools, pre-schools, adult language centers, and public schools from Beijing to Shanghai to Shenzhen and everywhere in between. Reach To Teach is a very well respected recruitment agency for positions all over Asia and the largest provider of jobs in China. To learn more about teaching in China have a look at their Teach in China page, or have a look at their current openings on their Job Board.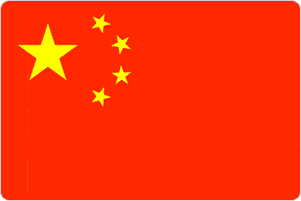 TEFL positions in China can be roughly divided into three main categories: private language schools, public schools and universities.
Universities and public schools generally pay a little less than private institutes with salaries ranging from 6,000 to 8,000 RMB per month. On top of that, you will generally receive a subsidy of around 1,000 to 1,500 RMB towards your accommodation in return for around 15 hours of in-class teaching every week. Students in these environments tend to be very motivated and you will also receive considerably more time off in comparison to the private sector. Universities also tend to be more consistent with pay and offering assistance with visas and other paperwork.
In a private language school you are likely to earn around 8,000 to 9,000 RMB per month. Here you can expect to work longer hours and have fewer holidays than in the public sector, however, you should still receive a subsidy for your accommodation.
Whichever type of employment you find yourself in, you should have no problem earning enough to live a comfortable lifestyle. Most positions will also include a monthly pay rise of around 1,000 RMB if you extend your yearly contract, while reimbursements for flights home are also commonly included in a contract. It is also worth noting that salaries in the major cities of Beijing and Shanghai can be as much as double the figures mentioned above due to the higher cost of living.
Noteworthy Advice on TEFL Jobs in China
First and foremost, be sure that the school you are signing a contract with has a good reputation. Talk to the school's current teachers and ask to be put in contact with them during your interview. Red flags should go up if this request is not granted. The school should be willing to put the terms of your employment in a contract and answer all the questions you have about the conditions you will be working in. Do not accept vague answers. Look for specific information that can be quantified and/or qualified.
Be sure to ask about class sizes, hours of work, details about salary, housing, paperwork and any other important information you will need in order to make an informed decision. This is not a complete list of things to ask, but it provides you with a base with which to work upon.
The Beijing U.S. Embassy has a very good document on their website with more detailed guidelines (Beijing.usembassy-china.org.cn/teaching.html" target="_blank">http://Beijing.usembassy-china.org.cn/teaching.html).
Securing a TEFL Job in China
There are many ways to find jobs in China. If it makes you feel better to find a job before you arrive, you can often use a recruiting firm to secure a TEFL Job. If you use this option make sure that you have a contract from the actual school and have thoroughly researched both the recruiting agency and the school itself.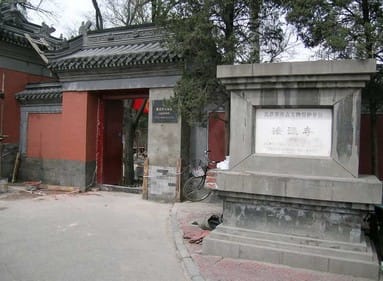 The demand for teachers is so high that you often only need to be a native speaker to secure a position. However, if you intend to find a good quality job, you will need certification such as that from TEFL International. If you have no experience, nor qualifications and you are considering teaching for longer than the very short term, you really should look into getting the TEFL/TESOL certificate from TEFL International. This will increase your earning potential and give you the necessary teaching skills to perform your job effectively.
TEFL Courses in Beijing
TEFL Courses in Chongqing
TEFL Courses in Zhuhai
1
2
3
>
Last ›

---